California Gold Country's magical mountain retreat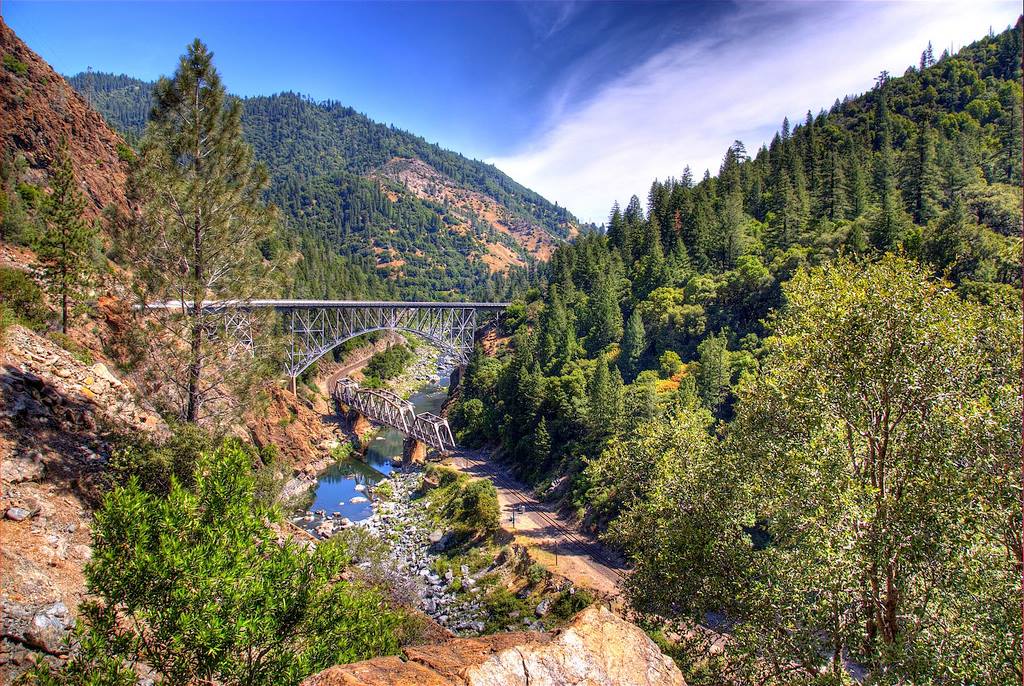 An Inviting Escape
At the turn of the 20th century, tucked in a crook of the Feather River Canyon, the town of Pulga bustled. Gold prospectors traded stories with railway workers in the town saloons after a hard-days work. Adventurers from near and far relaxed in the lush valley under the shade of madrone, cedar, bay and pine, far from the rancor of city life. Dances were held, the passenger train made frequent stops bringing in people from all over. The town was very much alive.

Long forgotten for decades, Pulga is in the midst of a renaissance. Honoring over a century of rich history, this picturesque town is once again ready for relaxation, adventure, and exploration. Whether you aim to escape the city for a weekend in the forest and canyon, host an event in a unique gathering space, or set up camp for a fishing or hunting excursion, the town of Pulga is ready to provide you with a memorable experience.
Disconnect. Relax. Explore.